Sport Truck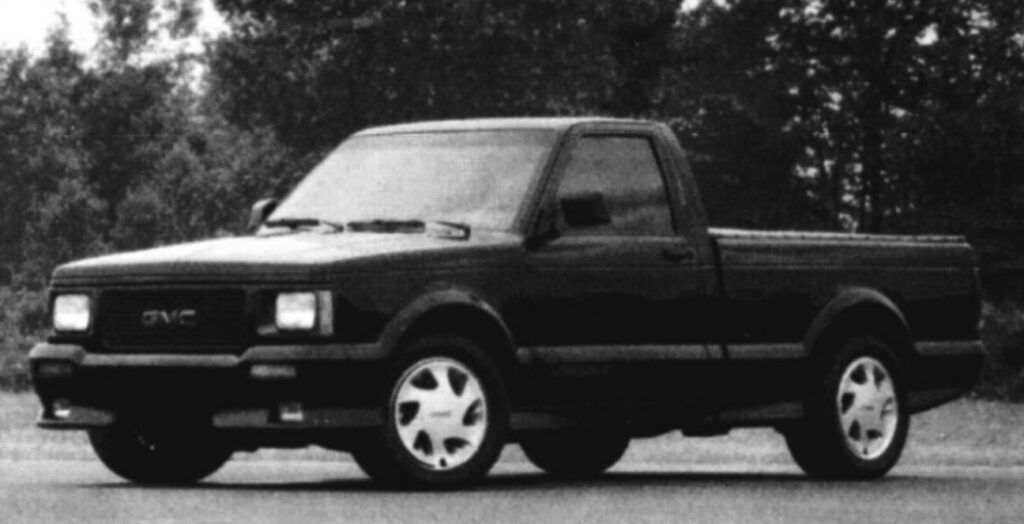 If the rumors we hear are true, GMC Truck will offer no less than three high-performance truck models by the '92 model year.
One will be the then-year-old Syclone, currently the rage in magazines and on the auto-show circuit (and, apparently, at the showrooms as well—when production started in January, GMC Truck had 2600 firm orders for the Syclone).
The turbocharged, intercooled, all-wheel-drive super pickup will stay in the GMC product mix next year, and it will be available in a second color—red. The truck's future beyond 1992 is uncertain; GMC execs aren't sure how the total S-truck overhaul in 1993 will change the pickup.
According to GMC Truck head honcho John Rock, a second hi-po truck, the Typhoon, may be available for truck magazines to test this fall. As we told you in our March '91 "Extra" section, the Typhoon will be a two-door S-Jimmy with Syclone-like performance.
And after the Typhoon debuts, GMC Truck will introduce the Sonoma GT, sort of a junior-varsity Syclone. The Sonoma GT will not be turbocharged, and it will not offer all-wheel-drive. It will, however, have an instrument panel and seats similar to its older brother, as well as a body-cladding package that's similar to the Syclone's but unique to the Sonoma GT. The best news of all, though, lies under the hood. There you'll find a center-port-injected, high-output 4.3-liter V6, code-named L35. How high is its output? Try 200-plus horsepower and over 300 lb-ft of torque.
And you can bet that much of the engine's new technology (the details of which we'll explain as soon as we know ourselves) will carry over to the small-block V-8. Can ultra-fast versions of the full-size Sierra pickup and Yukon sport/utility be far behind?