Super Street Truck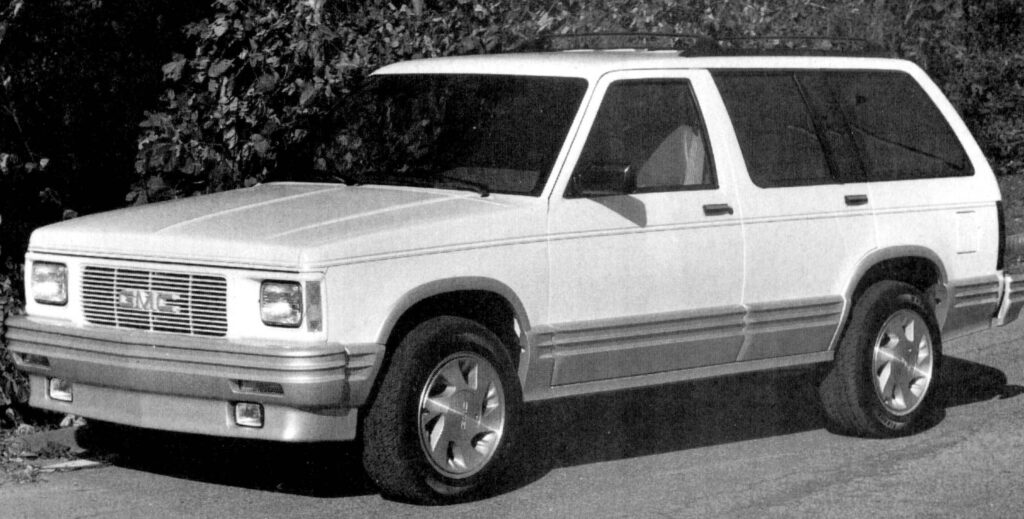 The crew at GMC say this is strictly a marketing study. They say there are no plans to build and sell four-door Typhoons. We told them that if they don't start putting these Super Sport Utes together; their market analysts have the foresight of John DeLorean's investors.
Mechanically identical to the two-door model, the stretched version keeps the four-wheel drive, ABS, 280hp turbocharged 4.3-liter V6 and the massive P245/50VR16 Firestone Firehawk tires. All it gains are two doors and an obvious cargo capacity advantage-especially if that cargo is people. No more trying to squeeze grandma past the folded driver's seat.
If built, we predict this model will steal sales from the two-door like the Typhoon robbed buyers from the Syclone pickup. Horsepower with purpose is in vogue, and this may be the ultimate.
Unfortunately, this four-door Typhoon is not something you'll see in the near future unless GMC changes their mind. Officially labeled as a "marketing study," GMC has no intention of producing this super SUV. Perhaps they can be persuaded.