Sport Truck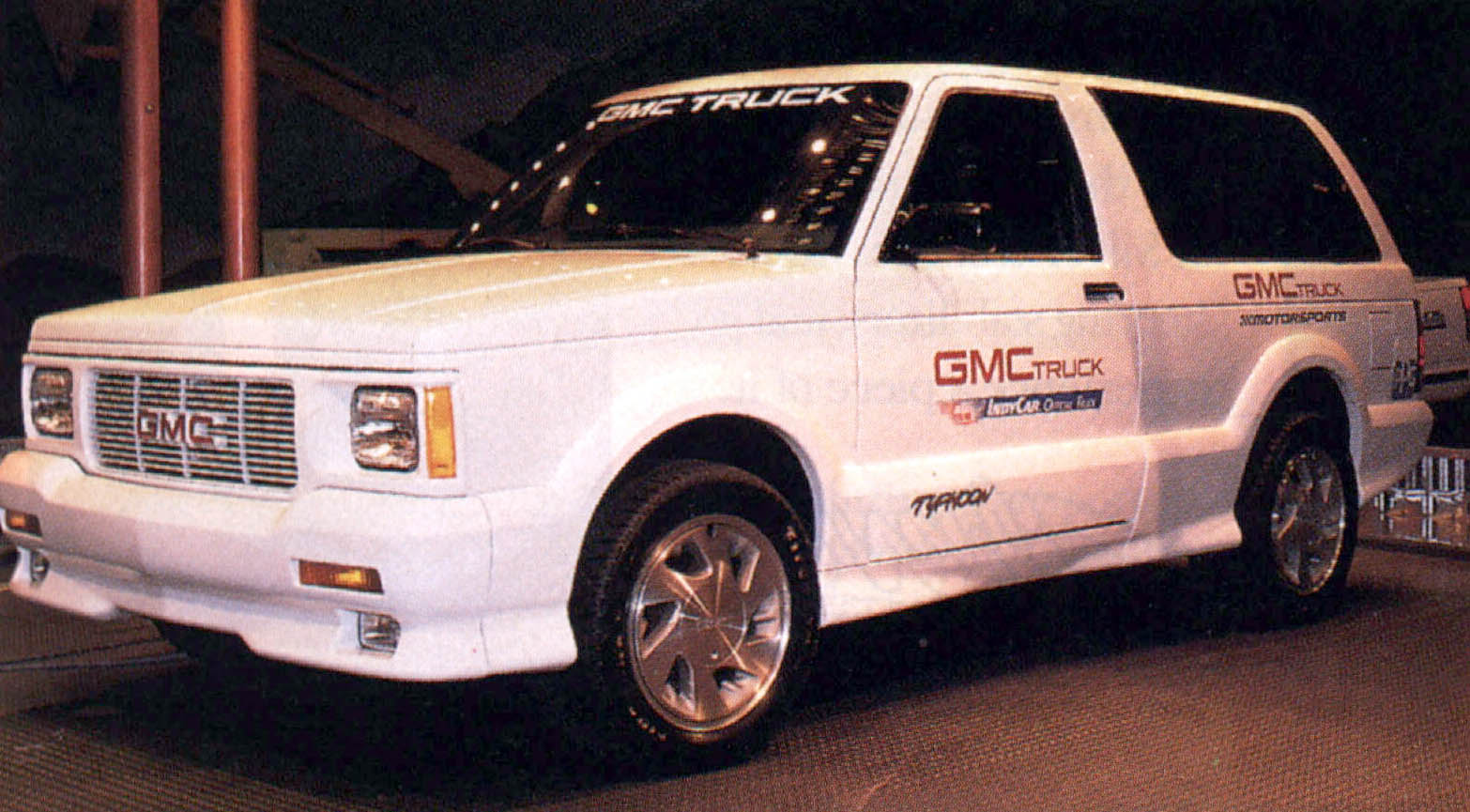 Concept Trucks Make Their Mark on the North American International Auto Show
By Todd Kaho
Not too many years ago, witnessing the debut of the latest automotive sheetmetal meant a trip overseas to one of the big "international" auto shows. thanks to a concerted effort by the powers that be in Motown, the emphasis has shifted to include the Detroit Auto Show, or more accurately, the North American International Auto Show. Detroit is once again a must-attend show, with both domestic and foreign manufacturers previewing their latest prototypes and concept vehicles inside Cobo Hall. And once again, trucks took center stage.
Chrysler chose Detroit for the international debut of its long-awaited fullsize Ram pickup by dropping the truck from the ceiling onto a breakaway scale mockup hiding beneath a car cover. GMC not to be upstaged, suspended a Jimmy from the roof to re-enact its much-talked-about "Hang" bungee-jump commercial. While the latest production vehicles were the subject of conversation, Detroit's hallmark has become the premiere of the latest concept vehicles, many of which are trucks.
OFFICIAL INDYCAR TYPHOON
Another official truck could be seen in the GMC display, a white Typhoon that serves the IndyCar circuit. GMC General Manager Roy S. Roberts promised in a presentation to the media to expect "more products like the Typhoon that are going to reflect increasing distinctiveness of the GMC Truck brand." With the introduction of the all-new-for-' 94 Sonoma compact just a few months off, sport truck enthusiasts have a lot to look forward to.