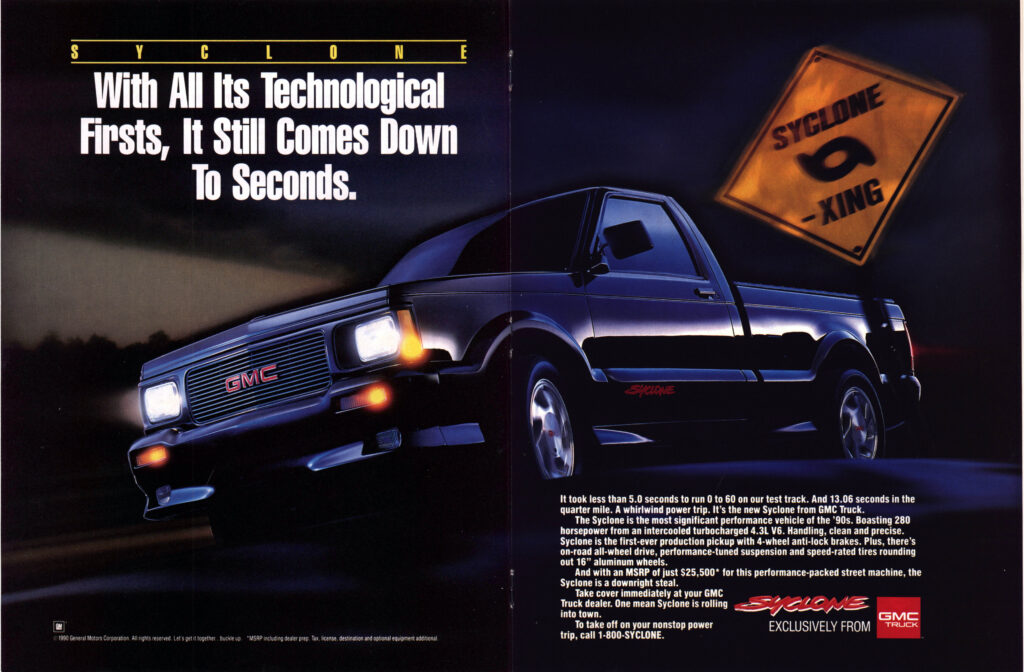 It took less than 5.0 seconds to run 0 to 60 an our test track. And 13.06 seconds in the quarter mile. A whirlwind power trip. It's the new Syclone from GMC Truck.
The Syclone is the most significant performance vehicle of the '90s. Boasting 280 horsepower from an intercooled turbocharged 4.3L V6. Handling, clean and precise. Syclone is the first-ever production pickup with 4-wheel anti-lock brakes. Plus, there's on-road all-wheel drive, performance-tuned suspension and speed-rated tires rounding out 16″ aluminum wheels.
And with an MSRP of just $25,500* for this performance-packed street machine, the Syclone is a downright steal.
Take cover immediately at your GMC Truck dealer. One mean Syclone is rolling into town.
To take off on your nonstop power trip, call 1-800-SYCLONE.