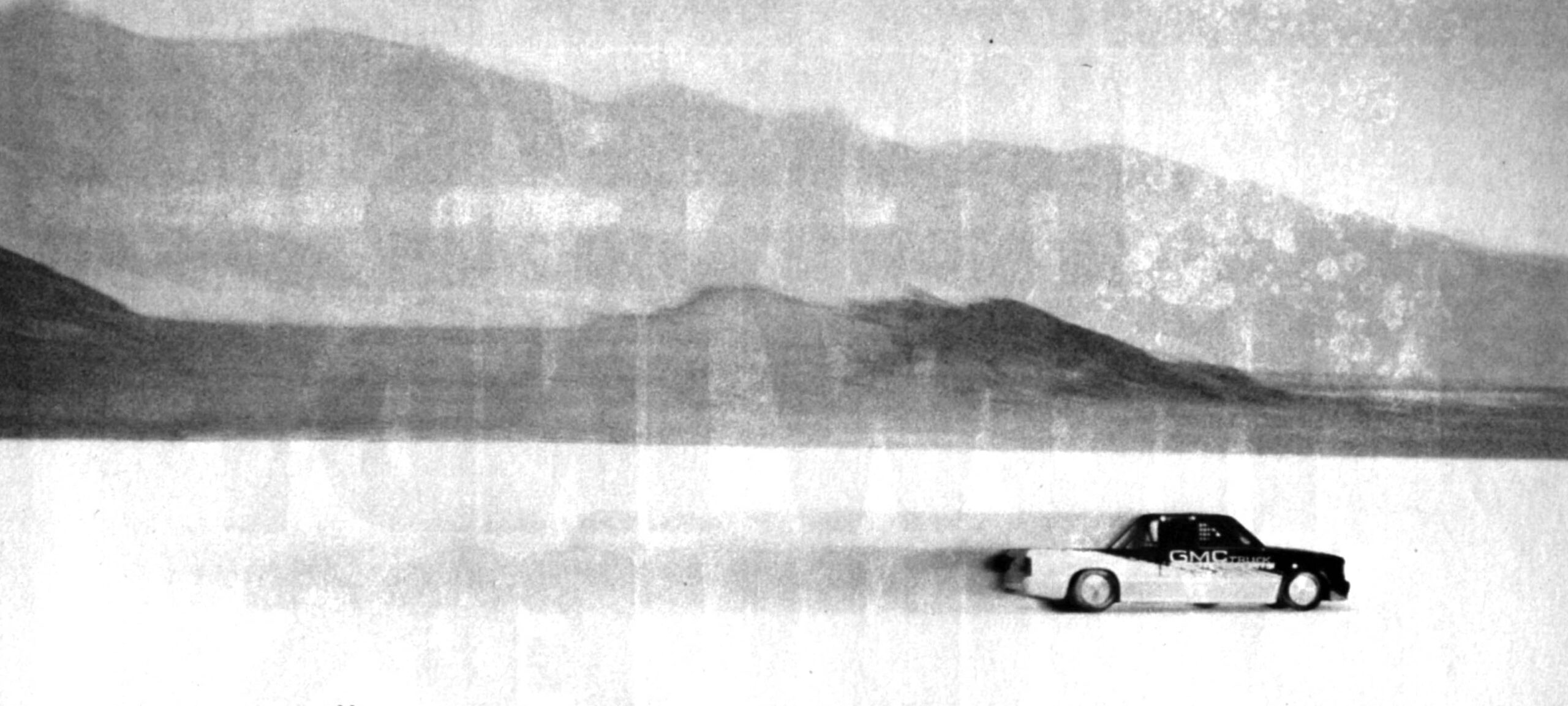 #1 in the flats.
#1 in the stats.
Last year at Bonneville, a specially modified S-15 Pickup driven by a professional driver roared across the Salt Flats at 194.770 mph to set a new (two-way average) international speed record for production-based vehicles. A record previously held by a Porsche 928S4.
1989 was a record-breaking sales year for us. With an all-time-high 353,788 light-duty GMC Trucks moving out of our dealerships. More people than ever before discovered what we've known all along–GMC Trucks are sold and serviced by the most dedicated, knowledgeable people in the business. And that leaves us with just one thing to say to our dealers: Thanks.
Our customers ranked GMC Truck number one when it came to combined salesperson performance, dealership delivery activities, and initial product quality, according to the 1989 J.D. Power and Associates Compact Truck Sales Satisfaction Index.
Over the past ten years, GMC Truck delivered the best average-resale-value percentage of any full-line light-duty truck company. On average, GMC Trucks depreciated less and sold for more than any other brand of truck. so come trade-in time, you would be able to retain a greater percentage of your original investment than with Ford, Dodge or the imports.
Of course, we're proud of the year we've had. But our mission at GMC Truck is to do even better. After all–there's not a record made that can't be broken.
For a catalog and the name of your nearest dealer, call 1-800-VALUE90 (1-800-825-8390).