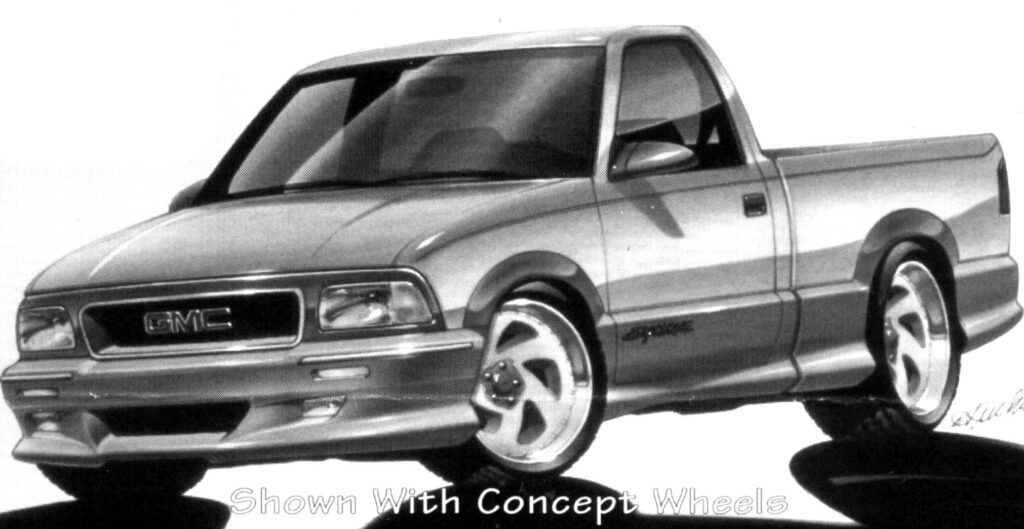 All new Sport Truck Styling for the '94 S·10/Sonoma
Located in Southern California, the heart of automotive design, Wings West teamed up their design staff with noted Southern California automotive artist Duane Kuchar who penned his visualization of what the '94 S Series Truck would look like if the potent Syclone was still in production.
The '94 Syclone project is now in the final tooling stages with production expected to begin in early April '94. A project truck is being built in Canary Yellow in conjunction with Truckin' magazine and will be featured al all the major Southern California truck shows in '94 as well as future issues of Truckin ' magazine.