Truck & Sport Utility Performance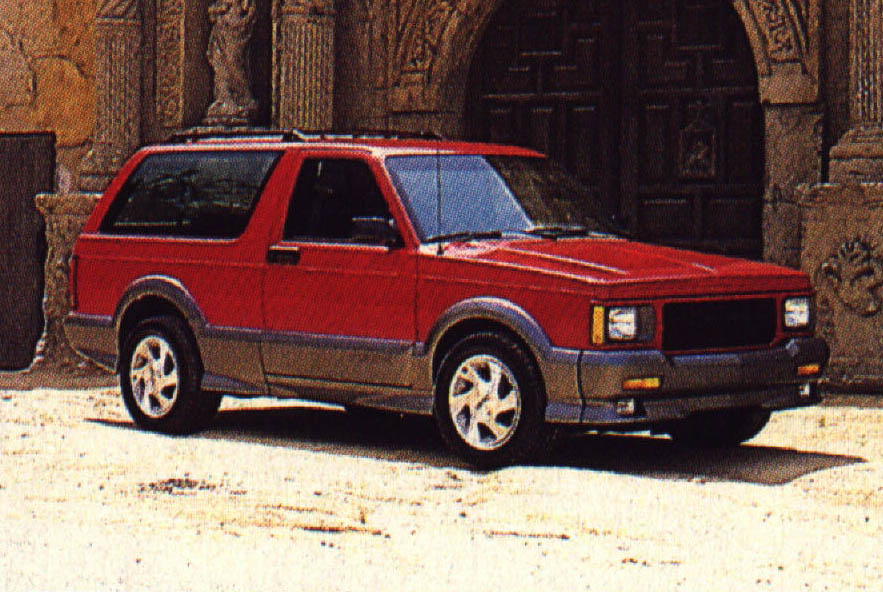 Engine: UL turbo 280-bhp ohv V-6
Wheelbase: 100.5 Inches
Weight: 3800 lbs.
Towing Capacity: not available
Seating: 4-5
Cargo: 15.0 + 18.0 cu. ft.
Price Range: $29,470 • $29,604
Even if you're not religious, you can tell that there is a God because he inspired the folks at GMC to make the Typhoon. Based on the turbocharged 4-wheel drive package that made its debut in the GMC Syclone, the Typhoon is a great looking, hard charging sport utility that is a sheer delight to blast away from a stoplight.
Available with standard ABS brakes, leather trimmed front seats and 67.3 cubic feet of rear storage, the Typhoon is practical as well as quick.
For 1993 the rear suspension is retuned for better ride control and improved cornering.