Car Craft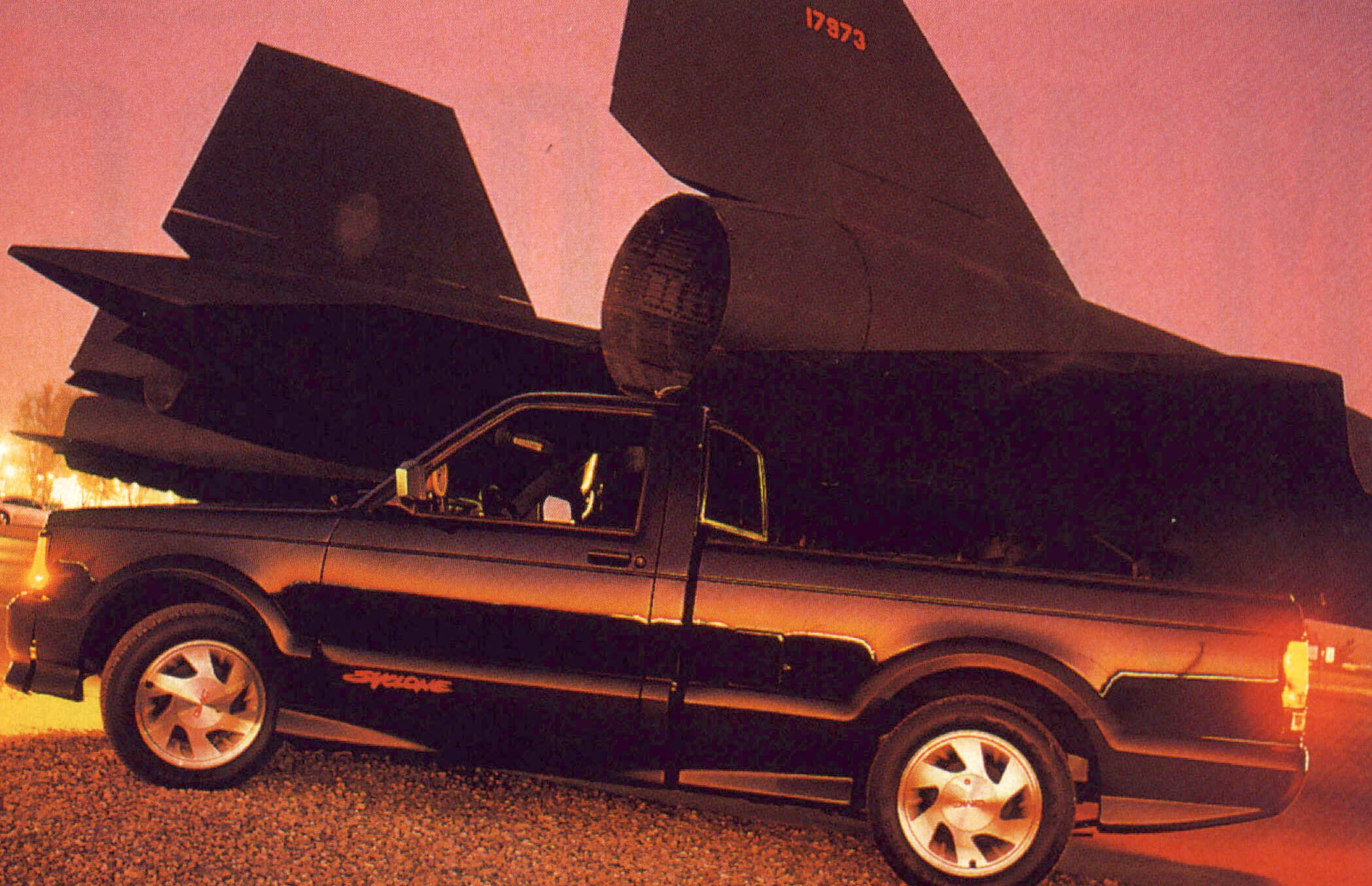 Some uninformed braggards may refer to the Chevy 454 SS as the "pickup from hell," but it's obvious they've never seen Kenne-Bell's GMC Syclone. Merely compare horsepower (230 for the Chevy; 580 from the GMC) and quarter-mile eta (15.85 sec. 006 mph versus 11.55 sec. © 117 mph) and then tell us who's the baddest animal in the truckin' jungle. Hint: it ain't wearin' a Bow Tie.
What's even more impressive about Kenne-Bell's project truck is that essentially only the engine was modified. The factory all-wheel- drive system (including the potentially fragile viscous coupling) and four-speed automatic were untouched. Only a higher 3000- rpm-stall-speed (2100 rpm is stock) K-B converter and shift kit were added. Even the stock street tires were retained.
The 4.3-liter turbo/Intercooled Syclone V-6, in stock form, produces 280 horsepower. Its quarter-mile times are a Corvette-challenging 13.6-sec. © 98 mph. These are strong numbers for a factory-spec Street truck, but not quick enough for a veteran drag racer like Jim Bell. With his years of experience in modifying turbo Buicks, Bell set about creating a kick-tail turbo truck. The stock turbo unit and top-mounted water-to-air intercooler went into the scrap bin, and were replaced with a larger Garrett turbo and huge air-to-air intercooler (centered under the front bumper for best airflow). A scoop under the right side of the bumper ducts air to the turbo itself. The weak link in the Syclone, according to K-B, is its fuel delivery system. The fuel pump and pressure regulator must be upgraded. The stock 28-lb/hour fuel injectors are sufficient for most applications, but Kenne-Bell will soon offer 35-lb/hour injectors (they'll also fit V6 Buicks) for even more power. Bell now runs up to 25 psi of boost in this pickup.
The factory-cast pistons are reliable only to about 17 psi, and Kenne-Bell recommends installing forged slugs for up to 25 psi of boost The stock, fast-burn heads must be replaced for best results, however. This truck wears a set of "229" iron heads, but aluminum Chevy heads returned 10.99-sec./125 mph passes. A K-B 0.450-inch-lift/205° duration cam replaces the mild-grind bumpstick installed by the factory. The exhaust system comprises an intricate set of custom headers ('the only part of this truck that came from Hell," Bell says) and 3-inch stainless piping feeds a pair of K-B "Big Box" mufflers. Kenne-Bell is hoping to emissionize the whole package and sell it as a kit.
With its healthy horsepower and all four wheels grabbin' at the ground, this Syclone launches hard enough to cause neck injuries just watching it Its also got a raspy exhaust blat that serves as a warning not to provoke. Maybe they should call it the Psych-Clone!