Today's Truck & Sport Utility Performance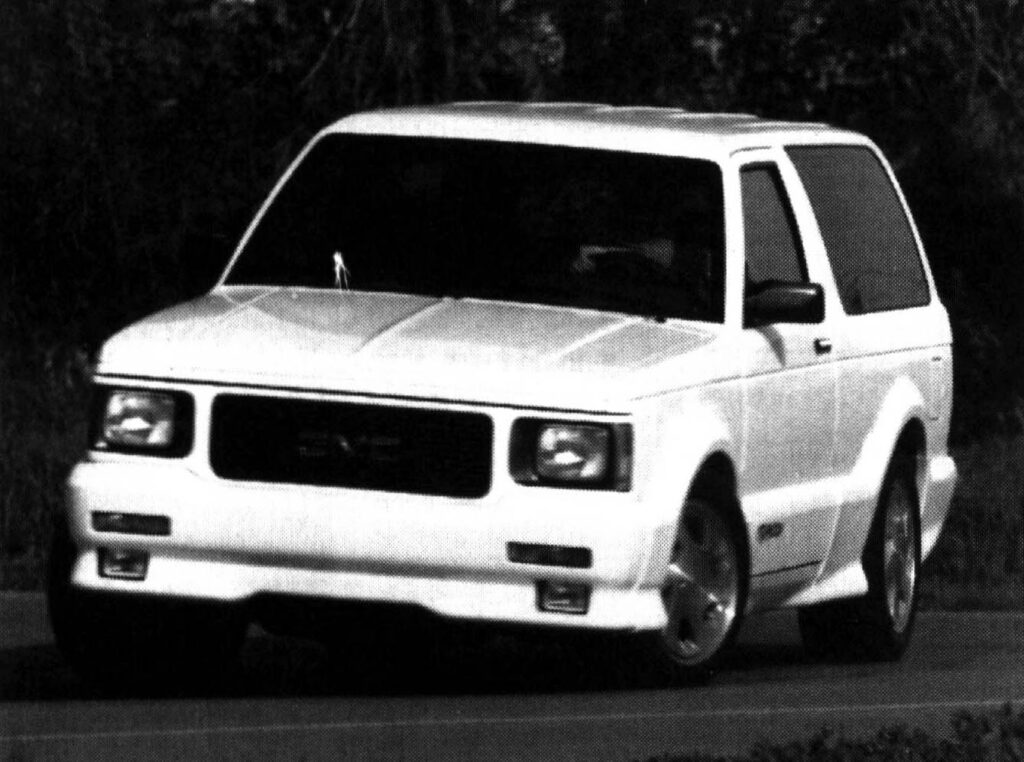 My wife and I just recently traded in our GMC Sonoma (lowered/Vortech installed) for a GMC Typhoon. I want to extract more power out of the stock engine . Since money doesn't come from a tree, I have to be content on doing modification piece by piece, or stage by stage. What do you think I should do first? Last?
This truck is a daily driver and the bottom line is that it needs to be 50-state legal, no internal modification, with only bolt-on installation or replacement upgrades. If I finish the upgrades will the engine be able to handle the extra power in general? Can the Nology plugs and wires be installed in a Typhoon? At present I have 245/50 tires on 16×8 rims; can I put 255/45-ZR17s on 17×8 rims up front and 285/40ZR17s on 17×9.5 rims on the rear without any problem?
You have a great magazine and I hope you can feature some more upgrades, particularly on the Typhoon/Syclone V6. American cars and trucks are coming back and they are not turning back! Joselito Ferrer Raritan, NJ
At the forefront of Typhoon/ Syclone performance is Kenne-Bell of Rancho Cucamonga, California . The company offers upgraded turbos, exhaust systems, intercoolers, trick cylinder heads, intake upgrades, computer chips and more. We know the Rom Air Kit and exhaust system are 50-slafe legal, as are many of the company's other components. You're in luck, according to our calculations you live about 90 minutes from Quarter-Mile Performance, a company thot has a very close working relationship with Kenne-Bell. We suggest you call Quarter-Mile Performance at (609) 627-7223 and get the lowdown on the ports you're interested in, we also highly recommend this shop for installation of the pieces as they have built a 7. 90-second Buick and numerous eight-, nine- and 10-second Grand Nationals. Good luck.