Autoweek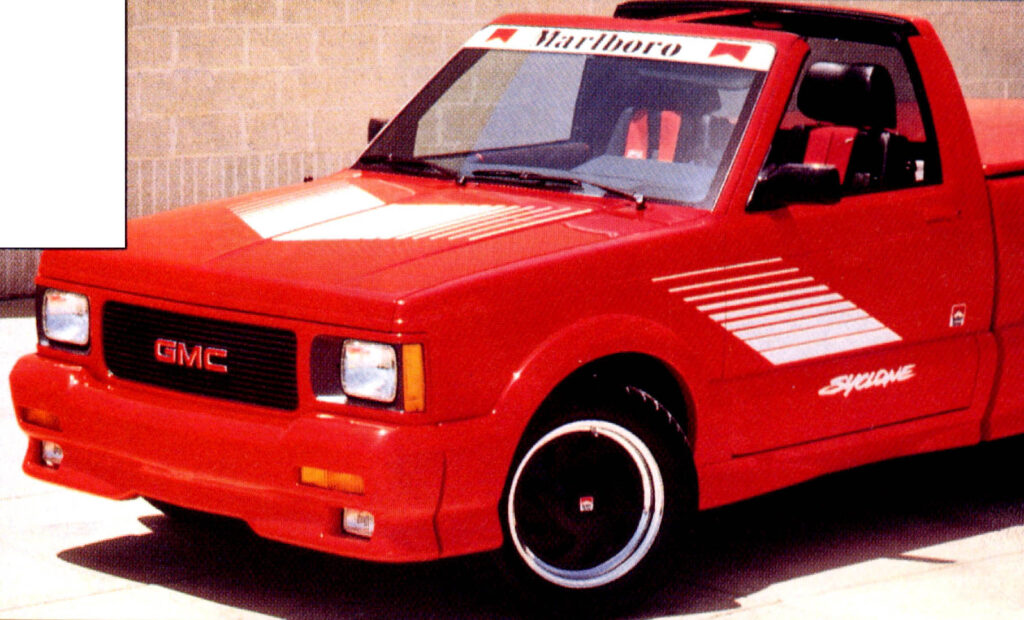 Want a new truck? A very special truck? Then Marlboro and Mello Yello have contests for you.
Marlboro must have been pretty happy with the "3 million or so" entrants in last year's Marlboro Penske RM I Corvette giveaway, because it called RM1-designer Larry Shinoda with even bigger plans for this year's contest.
"We discussed several different possibilities," said Shinoda. "One was going to be Vipers, but they just weren't available." So as prizes for its Marlboro Racing '92 contest, the company is offering 10 Marlboro Syclone Project trucks.
Meanwhile, Coca-Cola's Mello Yello brand is doing 15 special-edition Hummers which it will give away in a regional promotion tied to a TV commercial featuring Kyle Petty, whose NASCAR Winston Cup car is sponsored by the soft drink. The Hummers will be painted to resemble Petty's race car in a promotion aimed at the Southwest and the upper Midwest (Iowa, Wisconsin and Minnesota).
While Mello Yello chose the AM General military hero as its prize, Shinoda said the Syclone was selected for the Marlboro contest because the decision finally was made to do a truck, "and this was the hottest one out there."
Shinoda contracted ASC Incorporated to perform the major modifications necessary to transform the '91 Syclones into the '92 Marlboro Syclone Project trucks. The most impressive feature in Shinoda's design was a removable top panel which turns the Syclone's standard steel roof into an exotic carbon-fiher/Keviar T-top. The standard Syclone 's soft tonneau cover is replaced with a hard one, under which the top panel can be safely stored.
The Marlboro Syclone also employs an aftermarket roll-down back window. Even with that, and headliner alterations, the Marlboro Syclone's leather Recaro seats are able to weasel a couple of inches of recline (a claim the standard Syclone can't make). Once the trucks are painted to "show quality" with "Hot Licks" red paint (lot like Marlboro red) and clearcoat from PPG, Shinoda and ASC will properly stripe the vehicles and install Goodyear-shod wheels featuring black-anodized centers.
Alex Borla designed the exhaust system and figures it boosts power 10 percent.
After ASC screws and squeegees everything into place, you have a Marlboro Syclone Project truck.
You have one, that is, provided you win the contest.